It's time to value relationships
Sam Walton, founder of Walmart, once said: "there is only one boss: the customer. And he can fire everybody in the company from the chairman on down, simply by spending his money somewhere else." at SAGE, we share Sam Walton's philosophy. We put our customers first – your success is our success.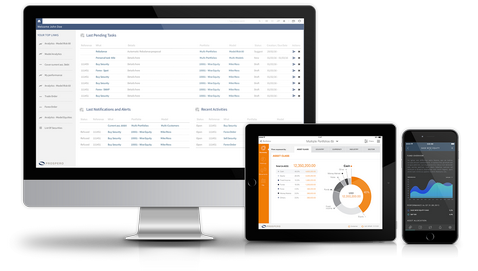 Products that matter
SAGE is a Swiss leading software publisher dedicated to the Wealth Management industry.
SAGE's clients rely on its smart technology to manage ever more complex financial operations in the most cost effective and efficient way. They implement SAGE's solutions to be able to serve their clients better, leading to superior client retention and improved margins. SAGE offers out-of-the box digitally-enhanced client relationship solutions that can be implemented fast. They help improve front office productivity to bring more value added services to the clients. Our clients are able to reach middle- and back-office operations excellence through intelligent, automated straight-trough processes.